Canopy Grounding Kit
Complete grounding kit for your bed canopy. Includes everything you need to professionally ground your canopy.
Canopy & Mat Kit includes:
Grounding Cable x2
Canopy Grounding Screw x2
Grounding Plug
Canopy Kit
Grounding Cable x1
Grounding Screw x1
Grounding Plug
You might also like
Rated 4.80 out of 5
5 review(s)
Rated 4.80 out of 5
5 review(s)
***Please note delivery for this fabric is currently between 6-8 weeks. We are working as fast as we can to get them out sooner. Thank you so much for your patience.*** Even with a great range of EMF protection products available you may find it better to create your own. With this next generation EMF protective fabric, the BlocSilver 3 will protect you immediately. The silver content in BlocSilver 3 has been significantly increased thus increasing shielding, particularly at higher frequencies. To ensure this it has been tested up to 40GHz! Previously most fabrics were only tested up to 10GHz.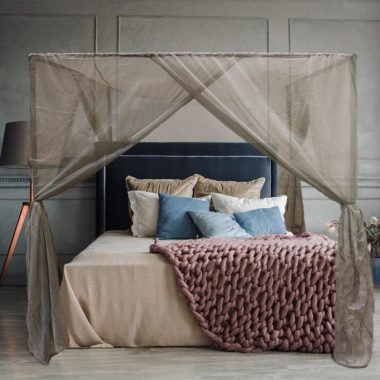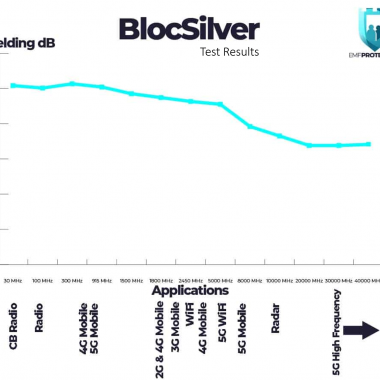 23%
0 review(s)
This stunning, easy to assemble four-poster bed canopy is lightweight, portable and will protect you against all harmful EMF's as well as electrical devices and the cabling running behind your walls and under you floors, that all have a detrimental impact on your health. The canopy is made from BlocSilver which offers outstanding shielding properties. Made from breathable fabric for optimum sleeping conditions, the increased silver content will ensure protection against the harshest of waves. Benefits of this EMF Protection Canopy include – Provides the ultimate protection for you and your family – Made from BlocSilver fabric, one of the best protective fabrics available – Easy to wash and maintain – Floor standing making it easily portable – Easy to assemble taking just 15 minutes to put together with no mess or fuss with drilling screws into the ceiling and securing to a wall – Breathable fabric giving you the optimum sleeping condition
Related Products
Rated 5.00 out of 5
7 review(s)
Rated 5.00 out of 5
7 review(s)
*** PLEASE NOTE – This product is temporarily out of stock – we are expecting new stock to arrive soon. This item is available on backorder only. *** EMFields Acousticom 2 – The easiest way to detect harmful waves This small, hand-held, easy to use meter is one of the best, most accurate and simple meters we've found. It enables you to take radio frequency measurements wherever you want, detecting any harsh and harmful waves ranging from Wi-Fi routers, cell phones, reception towers, smart meters and more. Simply switch the device on and it will begin reading EMF immediately with warning LED's and audio sounds. With no confusing or complicated set up required, it couldn't be easier. You can start detecting straight away. Once you have your readings you can then begin working towards protecting yourself. We highly recommend your sleeping and working area read as low as possible, or anywhere you spend a lot of time. This EMF meter comes with several warning options using both audio sounds and LED lights. The LED display makes it easy to detect safe radio frequency levels (measured by V/m).