>
>
EMF Protection BlocSilver Fabric
EMF Protection BlocSilver Fabric
***Please note delivery for this fabric is currently between 6-8 weeks. We are working as fast as we can to get them out sooner. Thank you so much for your patience.***
Even with a great range of EMF protection products available you may find it better to create your own. With this next generation EMF protective fabric, the BlocSilver 3 will protect you immediately.
The silver content in BlocSilver 3 has been significantly increased thus increasing shielding, particularly at higher frequencies. To ensure this it has been tested up to 40GHz! Previously most fabrics were only tested up to 10GHz.
Benefits of the BlocSilver Fabric
Incredible value - BlocSilver has amazing shielding capabilities while remaining great value compared to other shielding fabrics
Providing 34 dB of shielding at 40 GHz!
Washable - BlocSilver is washable; however, it can only be washed up to 40 times. Further washing and drying instructions are included with the product
Breathable - Provides great shielding while remaining breathable
No Quibble Returns - Not happy with your purchase? Don't worry, we offer a 'no quibble' returns policy
Can Be Grounded - This fabric can easily be grounded
Can Be Cut - This easily adaptable fabric can be cut and sewn to line any clothing items and/or curtains or even create your own protection products from scratch
Want to order longer lengths of the fabric? Simply add extra quantities of the fabric to your basket to receive longer lengths.
Related Products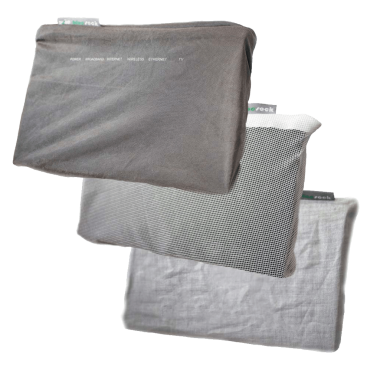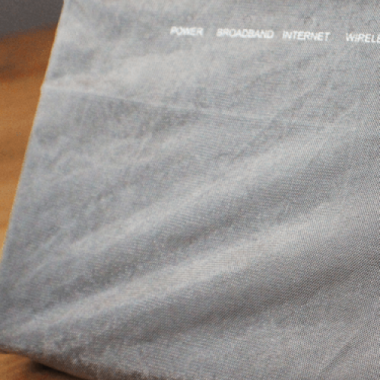 Best Sellers
Rated 5.00 out of 5
2 review(s)
Rated 5.00 out of 5
2 review(s)
*** PLEASE NOTE – This product is temporarily out of stock – we are expecting new stock to arrive in June. This item is available on backorder only. *** This Y-Fry Wi-Fi Radiation Protection Bag will dramatically lower you and your families exposure to dangerous wireless radiation (EMF). Simply put your Wi-Fi router into your Y-Fry Wi-Fi Radiation Protection Bag, pull the drawstring tight and reduce your families danger from Wi-Fi EMF. In the video below you can see the Y-Fry Bag at work reducing your microwave radiation exposure. These EMF Protection Bags provide strong protection and you'll still get access to Hi-Speed Wi-Fi (it may reduce slightly when the bag is on the router). Sizes: Small – 9.8" x 9.8" Medium – 11.8" x 11.8" Large – 13.8" x 13.8" If you experience a weakened signal from your router, you can loosen the bag for a stronger signal. We always recommend turning your router off at night to protect against the harmful EMF emitted.