>
>
EMF Bed Canopy Protection Domes
EMF Bed Canopy Protection Domes
***Please note delivery for this fabric is currently between 1-3 weeks. We are working as fast as we can to get them out sooner. Thank you so much for your patience.***
With 95% of Americans owning a cell phone it is so important to protect yourself against the harmful waves they emit. The damage these EMF waves cause is still unknown due to the technology being so 'new' so it is imperative, now more than ever, to ensure at least your sleeping space is protected and safe, considering we spend a third of our lives sleeping.
Sizes
Twin – 80″ x 39″ x 61″
Full – 80″ x 54″ x 65″
Queen – 80″ x 60″ x 65″
King – 80″ x 76″ x 65″
Click Here to view the EMF Bed Canopy Protection Test Video
This lightweight, portable dome will protect you against all harmful EMF's as well as electrical devices and the cabling running behind your walls and under you floors, that all have a detrimental impact on your health. The dome is made from BlocSilver which offers outstanding shielding properties. Made from breathable fabric for optimum sleeping conditions, the increased silver content will ensure protection against the harshest of waves.
The dome is easy to assemble taking no longer than 5-10 minutes and as it is floor standing, it doesn't require any drilling or fixing with screws. It is the best portable EMF bed protection solution available. BlocSilver fabric has been tested up to 40 GHz, rather than the standard 10 GHz that many other fabrics are tested to, so you can sleep with full peace of mind.
Each dome comes with the floor section which makes contact with the dome itself to create a Faraday cage. This ensures you are fully protected from every angle.
Benefits of this EMF Protection Dome include:
- Made from BlocSilver fabric, one of the best protective fabrics available
- Easy to wash and maintain
- Floor standing making it easily portable
- Easy to assemble taking just 5-10 minutes to put together with no mess or fuss with drilling screws into the ceiling and securing to a wall
- Breathable fabric giving you the optimum sleeping conditions
You can return this product within 30days for a full, no quibble, refund. You are also protected by our 2 year like-for-like replacement warranty subject to any issues not being self inflicted, ie. tears due to misuse or not following the washing / cleaning instructions.
Related Products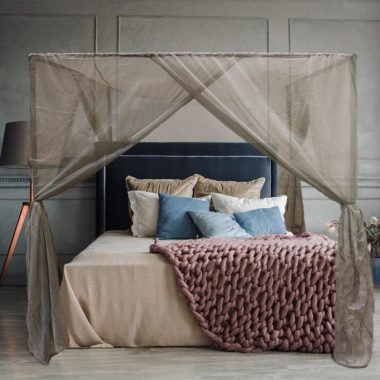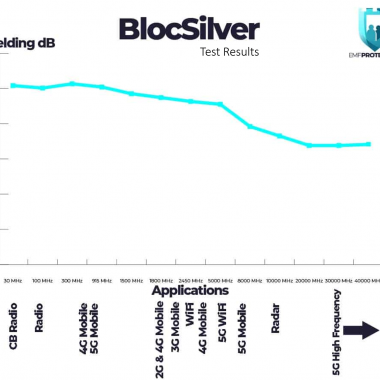 25%
0 review(s)
***Please note delivery for this item is currently between 1-3 weeks. We are working as fast as we can to get them out sooner. Thank you so much for your patience.*** This stunning, easy to assemble four-poster bed canopy is lightweight, portable and will protect you against all harmful EMF's as well as electrical devices and the cabling running behind your walls and under you floors, that all have a detrimental impact on your health. The canopy is made from BlocSilver which offers outstanding shielding properties. Made from breathable fabric for optimum sleeping conditions, the increased silver content will ensure protection against the harshest of waves. Benefits of this EMF Protection Canopy include – Provides the ultimate protection for you and your family – Made from BlocSilver fabric, one of the best protective fabrics available – Easy to wash and maintain – Floor standing making it easily portable – Easy to assemble taking just 15 minutes to put together with no mess or fuss with drilling screws into the ceiling and securing to a wall – Breathable fabric giving you the optimum sleeping condition