EMF Shield
Protecting you and your family from invisible everyday dangers. Stay healthy whilst staying connected.
It's a fact that we are all becoming more and more reliable upon electronic devices in the course of our everyday lives, whether this is your computer at work, your cell phone, your tablet or your home laptop. All of these devices emit radio frequency signals, either Wi-Fi, 4g / 5g or a simple mobile phone signal.
These signals have long been thought to be harmful to our health and it seems that more and more often we hear of major health issues being attributed to our dependence on these wireless devices.
In the past the only way to insulate yourself from this danger would be to turn off your devices and only use them sparingly. Now while this remains the best way of protecting yourself it isn't always practical. Using our EMF shield is the balance between staying healthy and staying connected and removes your exposure to these harmful signals.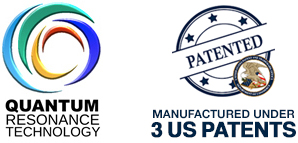 ENERGENTICS EMF SHIELD
NEUTRALIZE HARMFUL ELECTROMAGNETIC FIELDS
If you are serious about achieving and maintaining your best health, there are several steps you can take to minimize the effect EMFs have on you and your family. According to the World Health Organization, "Electromagnetic fields affect us because our human bodies have their own electric and biochemical responses such as nervous system, digestion, brain function, and heart function. Exposure to EMFs can interact with your body in many adverse ways."
Assist with shielding yourself from the harmful EMF signals and frequencies. The ENERGENTICS EMF SHIELD is a corrective, harmonizing resonance technology designed to assist the body with counter-balancing these negative "vibes" from computers, phones, microwaves, monitors, and Wi-Fi devices. Simply place the ENERGENTICS EMF SHIELD close to the power source to begin protecting you, and your family.
ENHANCES & SUPPORTS
The reduction of nervous system disruptions, like fatigue, stress & sleep disturbances
The reduction of eye irritations, such as burning sensations
The reduction of skin irritations, like facial prickling, burning sensations & rashes
The prevention of body disruptions, like pains & aches in muscles
RECOMMENDED SHIELDS
Cell phone : 1 x EMF shield
Laptops : 2 x EMF shields
Tablets : 2 x EMF shields
Routers & Modems : 1 x EMF shield
Wi-Fi Devices : 1 x EMF shield
Related Products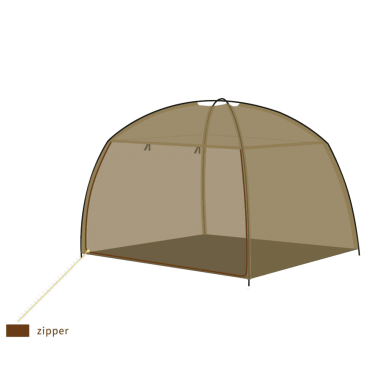 Best Sellers
With 95% of Americans owning a cell phone it is so important to protect yourself against the harmful waves they emit. The damage these EMF waves cause is still unknown due to the technology being so 'new' and with the 5g rollout already happening, it is imperative, now more than ever to ensure at least your sleeping space is protected and safe, considering we spend a third of our lives sleeping.   Sizes Twin - 80" x 39" x 61" Full - 80" x 54" x 65" Queen - 80" x 60" x 65" King - 80" x 76" x 65" Click Here to view the EMF Bed Canopy Protection Test Video