>
>
For The One That is Electrosensitive
For The One That is Electrosensitive
Give the Gift of Protection
What's included?
1 x EMF Shield
1 x Small Grounding Mat (with connectors to use both in your car, and in your home)
ENERGENTICS EMF SHIELD
NEUTRALIZE HARMFUL ELECTROMAGNETIC FIELDS
If you are serious about achieving and maintaining your best health, there are several steps you can take to minimize the effect EMFs have on you and your family. According to the World Health Organization, "Electromagnetic fields affect us because our human bodies have their own electric and biochemical responses such as nervous system, digestion, brain function, and heart function. Exposure to EMFs can interact with your body in many adverse ways."
Assist with shielding yourself from the harmful EMF signals and frequencies. The ENERGENTICS EMF SHIELD is a corrective, harmonizing resonance technology designed to assist the body with counter-balancing these negative "vibes" from computers, phones, microwaves, monitors, and Wi-Fi devices. Simply place the ENERGENTICS EMF SHIELD close to the power source to begin protecting you, and your family.
ENHANCES & SUPPORTS
The reduction of nervous system disruptions, like fatigue, stress & sleep disturbances
The reduction of eye irritations, such as burning sensations
The reduction of skin irritations, like facial prickling, burning sensations & rashes
The prevention of body disruptions, like pains & aches in muscles
SMALL GROUNDING MAT (With connectors for both CAR PAD and HAND/FOOT MAT)
Don't let getting from A to B, drive you round the bend. Introducing our Car Pads. These products are designed to gently discharge any electrical pulses you build up whilst travelling by car, making you feel more relaxed, alert and less fatigued.
The Car Pad is a simple conductive seat pad which gently drains off excess electrical charge from the body. This charge can cause much of the fatigue and stress related issues we encounter whilst driving. Conductive carbon particles built into the pad gently discharge any detrimental charges from the body into the cars chassis. The net result is a lower burden on the body's nervous system. Drivers report feeling calmer, more alert, and less fatigued whilst driving. Car grounding may even reduce symptoms that electrically sensitive individuals typically experience in the car.
Features of the Car Pad/ Mat
Easy to fit.
Helps keep you calm and focused at the wheel.
Helps to prevent fatigue and aches caused by long journeys.
Uses a coiled stretchy cable for safety.
Is compatible with all makes and models of car.
Also comes with 15ft straight cable so you can use the pad inside your home.
We would always recommend going hands free when making calls as this keeps the source of any harmful radiation away from your head. Going hands free and listening to music has just become even safer as our EMF Shield manages any electric fields and signals generated by your headphones and alters these into a safer form.
You might also like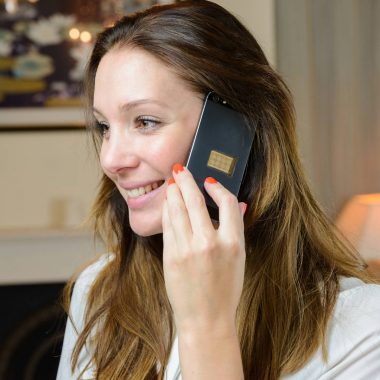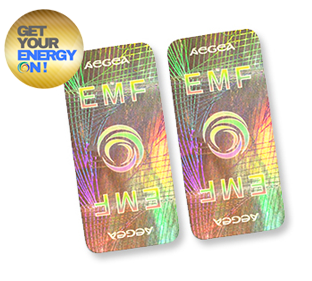 Best Sellers
Protecting you and your family from invisible everyday dangers. Stay healthy whilst staying connected. It's a fact that we are all becoming more and more reliable upon electronic devices in the course of our everyday lives, whether this is your computer at work, your cell phone, your tablet or your home laptop. All of these devices emit radio frequency signals, either Wi-Fi, 4g / 5g or a simple mobile phone signal. These signals have long been thought to be harmful to our health and it seems that more and more often we hear of major health issues being attributed to our dependence on these wireless devices. In the past the only way to insulate yourself from this danger would be to turn off your devices and only use them sparingly. Now while this remains the best way of protecting yourself it isn't always practical. Using our EMF shield is the balance between staying healthy and staying connected and removes your exposure to these harmful signals.
Related Products
Give the gift of Pain Relief. Our Grounding Patches are designed to be the last word in targeted grounding and anti-inflammatory treatment. The patches are perfect for dealing with localized issues such as arthritis, sprains and strains, torn muscles, damaged ligaments and aid in the treatment of fractures. Made of medical grade plastic and made to the highest of hygiene standards. The patches are single use and come in a standard pack of 50 units. This Pain Relief Gift Set Includes: 50 x Patches (with 2 x cables) for targeted healing *If you are using these products while sleeping we would recommend using the coiled cable to avoid risk of suffocation 1 x Earthing Book Audio CD Pain Diary (downloadable PDF will be emailed after checkout) Features of the Patches: Highly efficient targeted healing. Can be used anywhere on the body* Very easy to use. Provides a generalized grounding effect as well as localized healing. Can be used in conjunction with other grounding products. Multiple patches can be used at once and up to 4 patches can be run off a single plug with the use of splitters. Disposable, so no cleaning or specific care is required. Starter kits and...