Grounding Mat Cover
We offer a conductive fabric large mat cover for those who are allergic to rubber or don't like the smell. Our Grounding Mat Cover does not need to be connected to a wall socket. Simply connect your mat as per the instructions, slip the mat inside the cover and as soon as the cover makes contact with the mat it will be conducting. The covers were originally designed for people allergic to rubber, or do not like the smell of rubber, however it seems they became very popular to cover the mat for comfort as well.
Our Grounding Mat Covers, when making direct contact with the mats, gently discharge any detrimental voltages you may have induced during the day and welcome a beneficiary flow of free electrons into your body, meaning better sleep and increased energy levels.
All our covers are made of 100% cotton with a silver thread grid interwoven to ensure the whole product is conductive, and you get a full body grounding experience. While the covers provide lower intensity than some of our targeted area products such as the Grounding Bands, it does provide a whole-body holistic treatment and can be utilized to treat certain conditions like gastric inflammation.
Each of our 100% cotton mat covers are made with your comfort and rest in mind. We thread a grid of soft silver fibers through each cover. This grid and its connections link you directly to the earth. The mat cover slides onto the foot or desk mat, and is instantly conductive so you do not need to plug your cover in - just ensure your mat is plugged in and you're ready to go!
The Foot Mat covers measure 24" x 10".
To connect the cover:
Connect your rubber mat first by following the instructions.
Slip the rubber mat inside the cover. As soon as the mat makes contact with the cover, the cover will be conducting and receiving the beneficial flow of electrons from the Earth.
Sit back and relax
You might also like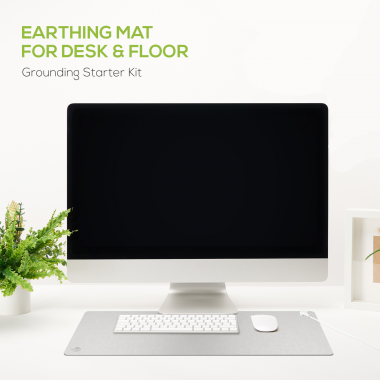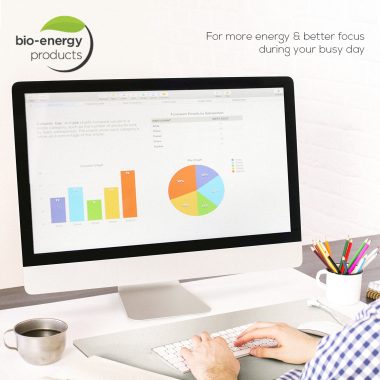 17%
Why not work on your wellness, whilst at work! Our Grounding Desk Mats provide a smart, professional, unobtrusive method of keeping yourself earthed whilst at work. They are made out of high quality durable rubber infused with conductive carbon. The mats provide a smart and professional way of grounding your entire body with the minimum amount of fuss or disruption. Desk Mats Features: The solution to daytime and evening grounding, supporting daytime vitality. High quality finish giving a subtle and professional look. Easy to use - simply place on your desk and plug in. Provides efficient, stress busting grounding all day. Helps improve mood, focus and productivity. Can be used as a Mousemat. Further information and sizes can be found below.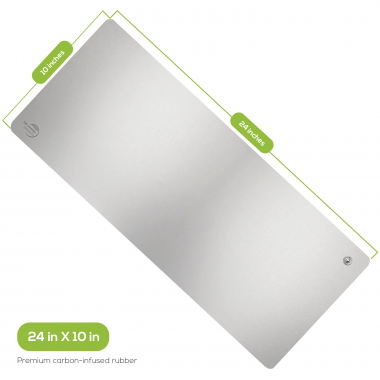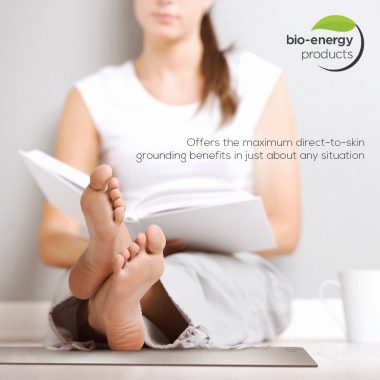 Best Sellers
Let Earthing sweep you off your feet! Our Grounding Foot Mats are the easiest and most flexible way of keeping yourself earthed. It's almost as easy as putting your feet up… Foot Mat Features: The solution to daytime and evening grounding, supporting daytime vitality. Easy to use and require no set up apart from plugging in. Unobtrusive, simply place your feet on the mat and you're earthed. Efficient and natural: The feet are the most sensitive part of the body when it comes to earthing. Our foot mats mimic how we would naturally earth ourselves by going barefoot. Ideal in the evening for resetting the melatonin (sleep) clock. Flexible - the foot mat can be used as a desk mat, can be sat on, lent on or used in any way you can think of. Compatible with grounding socks and can be used in conjunction with a cover for those who do not like rubber. Further information and sizes can be found below.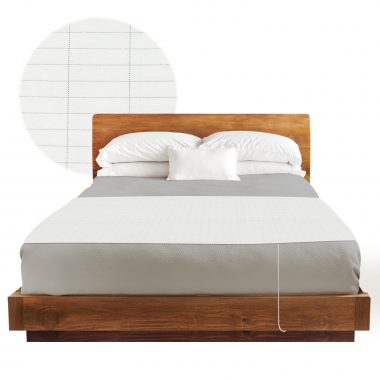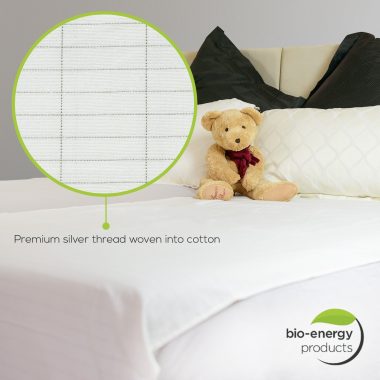 Best Sellers
27%
Travel not only broadens the mind, but now heals the body. Our Half/Travel Sheets are designed to fit easily into a suitcase and travel with you no matter where you go. Combine these with our extensive range of travel adapters and you can keep earthed no matter where you are in the world.
Related Products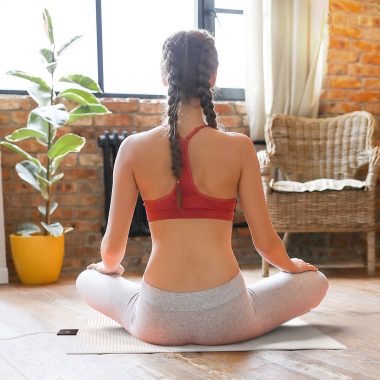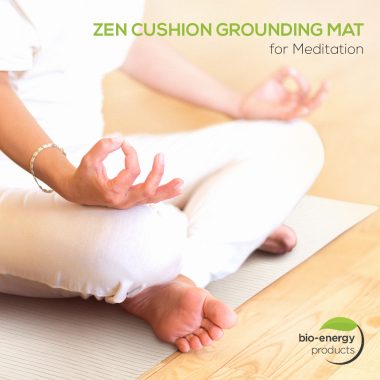 Best Sellers
Plush Pad Meditation Mat. Some of our customers have told us how much they want a soft padded grounding mat to sit, kneel, meditate or simply cuddle up with. Well here at Bio Energy Products, we always listen to our customers. Introducing our Plush Pad Meditation Mat, made from 100% cotton with a soft silver thread grid interwoven throughout. Our Plush Pad Meditation Mat is stuffed with some of the most luxurious filling we can find as has been designed with both your comfort and wellbeing in mind. Plush Pad Meditation Mat Features: The solution to daytime and evening grounding, supporting daytime vitality. Really easy to travel with. Made of 100% cotton. Very easy to wash. Soft silver thread grid interwoven throughout to ensure a strong connection. Individual grounding connection. Can be used in conjunction with any of our existing products. Perfect for meditation. Can be used as an animal bed so that your pets can experience earthing too. Further information and sizes below.