For The Sporty One
Availability:
Out of stock
Out of stock
What is every athletes dream?…Fast Recovery!
High intensity healing for the whole body.
Our Recovery Bags combine high intensity healing with a whole body grounding experience. This high intensity level coupled with the generalized effect of the bag is perfect for treating chronic whole body conditions, as well as use by athletes looking to recover from heavy exertion in a short amount of time.
Recovery Bag Features:
Our Recovery Bags offer the ultimate in high intensity grounding.
The bag encloses the entire body and provides a whole body grounding experience.
Perfect for the treatment of sports injuries and for speeding up post work-out recovery – Grounding Recovery Bags have been regularly used by Tour-De-France riders to recover between the grueling stages they ride.
Can be used for chronic issues and those with severely compromised energy levels*
The bag is very flexible in its use, it can be used as a sleeping bag, blanket and also opened out flat as a bed sheet.
Included:
1 x Recovery Bag (including cable)
1 x Socket Tester
1 x Earthing Book Audio CD
It is crucial now, more than ever to help boost and support your immune system and earthing can do just that. This small investment in your health will go a long way.
Further information and sizes below.
Each of our 100% cotton sheets is interwoven with high quality silver thread. The thread is woven into a grid pattern to ensure an even and strong connection across the entire sheet.
| | | |
| --- | --- | --- |
| Description | Width | Length |
| Open | 79in | 82in |
| Closed | 39in | 82in |
All of our Recovery Bags come complete with a US Plug as standard as well as all the cables and connections you need to get earthed right away.
* as with all of our grounding products we recommend that those with severely compromised energy levels build slowly into grounding, perhaps starting with one of our less intense products and then building up to using the Recovery Bag.
Related Products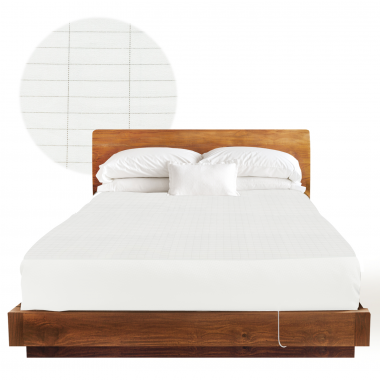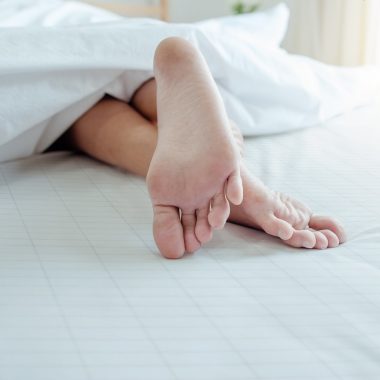 Best Sellers
0 review(s)
Sleep Well. Sleep Earthed. During our lifetime we will spend over 226,760 hours asleep or just shy of 26 years! Now imagine how good we would feel if we could use that time to not only rest but actively improve our health and well being. Our Grounding Fitted Sheets let you do just that. They not only lull you into a deeper and more restful sleep but combat inflammation related disease, aid in the healing of injuries and sprains, improve compromised energy levels and promote a general feeling of wellness. Fitted sheet features: A no effort way to ground yourself. They provide a conductive connection with the earth during your 6 to 9 hours in bed each night, when the body repairs and regenerates. Grounding at night can provide better sleep so you wake up feeling rested and energized. Easy to use, fit just as you would a normal bed sheet. Provides whole body grounding. Pyjama friendly, will earth the entire body through simply having bare arms or feet. Made of a soft high quality cotton. Elasticated edges mean that the sheet will stay firmly where it is no matter how much you move. Made 5% larger than standard to combat...