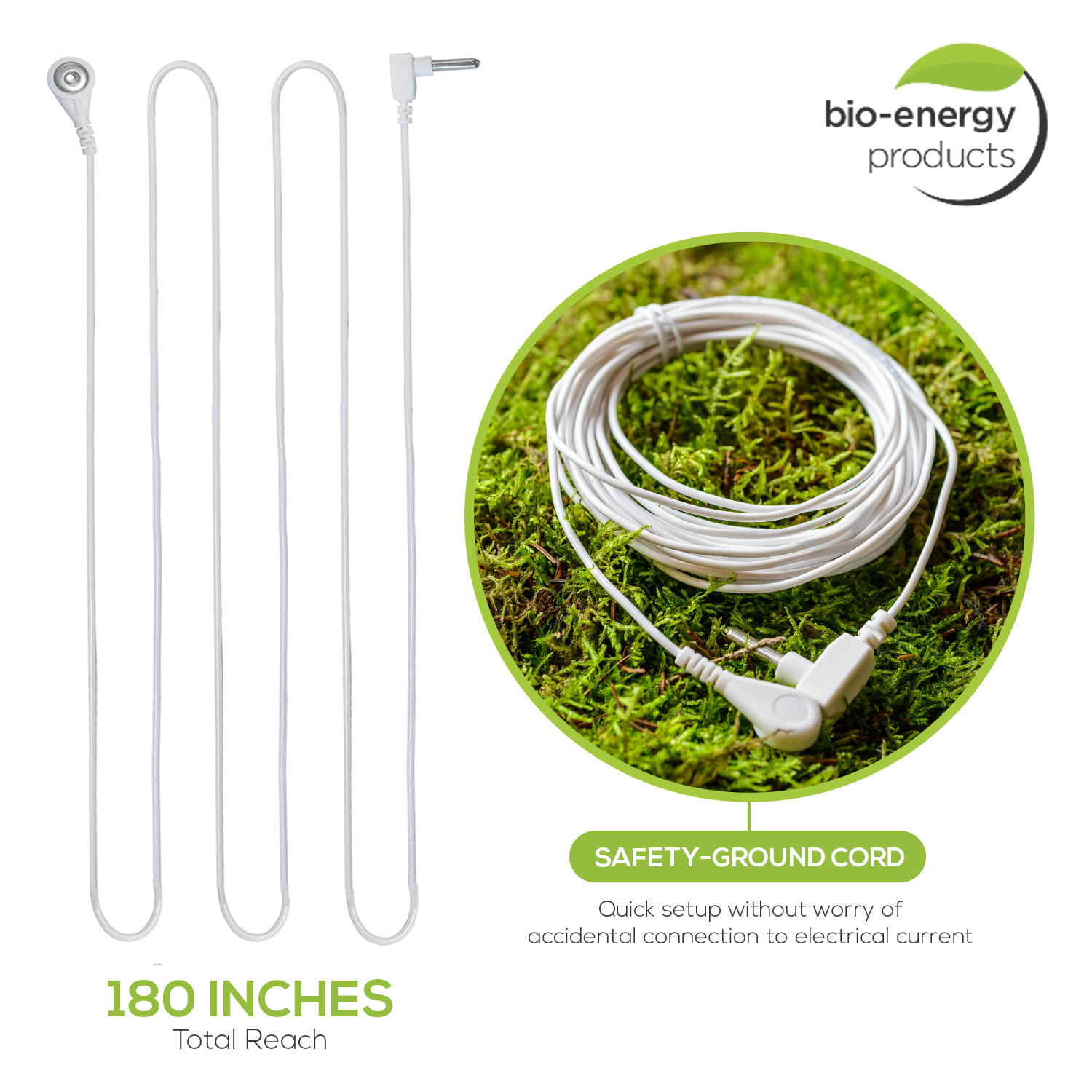 Here at Bio-Energy Products we believe in both high quality products and customer service. On this page you will find everything you need to make your grounding products work globally, as well as handy accessories to keep you earthed in the optimum way that works for you.
There are 2 different ways to connect your grounding product, either by a plug socket or a Grounding Rod, you can find out more information about these connections below.
Earthing: The Most Important Health Discovery Ever? is probably one of the most eye-opening and health supportive books to appear in decades. Earthing introduces the planets powerful, amazing and overlooked natural healing energy and how people anywhere can readily connect to it: by walking barefoot and when not possible using indoor equivalents. The never-before-told story-filled with fascinating research and real-life testimonials-chronicles a discovery of the first magnitude with potential to create a global health revolution Audio CD of the Earthing Book Not a big reader? Why not listen to the book instead of reading it. Our Clint Ober Earthing Book audio CD is the perfect accompaniment for bedtime listening, commuting or those long cross-country drives we all do occasionally. The CD is recorded in an MP3 format so is perfect for listening on your laptop or in the car so you can listen on the go.