Grounding Foot Mat
Availability:
11 In stock
Let Earthing sweep you off your feet!
Our Grounding Foot Mats are the easiest and most flexible way of keeping yourself earthed. It's almost as easy as putting your feet up…
Foot Mat Features:
The solution to daytime and evening grounding, supporting daytime vitality.
Easy to use and require no set up apart from plugging in.
Unobtrusive, simply place your feet on the mat and your are earthed.
Efficient and natural: The feet are the most sensitive part of the body when it comes to earthing. Our foot mats mimic how we would naturally earth ourselves by going barefoot.
Ideal in the evening for resetting the melatonin (sleep) clock.
Flexible – the foot mat can be used as a desk mat, can be sat on, lent on or used in any way you can think of.
Compatible with grounding socks and can be used in conjunction with a cover for those who do not like rubber.
Further information and sizes can be found below.
Our Mats are made of a high quality rubber infused with conductive carbon. This creates a pleasant slightly textured feel which is not only nice to touch but easily cleaned and makes a perfect surface for using computer mice.
The Foot Mats measure 24" x 10" and come complete with a US Plug as standard as well as all the cables and connections you need to get earthed right away.
You might also like
Don't get cold feet about being earthed. Our Grounding Socks are designed to give you high levels of grounding whilst keeping your feet warm, cozy and comfortable. Our Grounding Socks are made of high materials and have soft silver fibers interwoven throughout. These silver fibers connect you directly with any grounding product you place your feet upon. When used in conjunction with a Grounding Mat or Sheet the socks provide a conductive path from the Mat/Sheet to the foot. You can now slip off your shoes at work, have odor free conductive socks and feel comfortable about using the Grounding Mat under your desk. In bed the socks enable the Earths input to spread over the whole foot/ankle, whilst keeping your feet warm. The socks do not have a plug connection, they just have to make contact with an earthed surface or product. Features of the Grounding Socks: Each sock is interlaced with soft conductive silver fibers throughout. These fibers connect your feet directly with any grounding product they are placed upon. Compatible with both Grounding Mats and Grounding Sheets and can be used in conjunction with any other grounding product Antibacterial effects - silver is a wonderful anti-bacterial agent....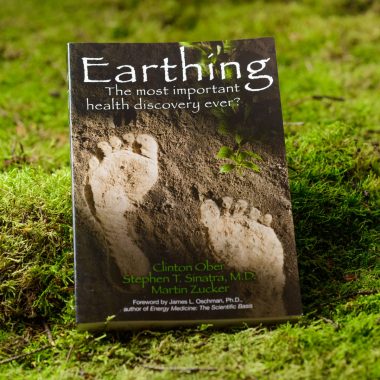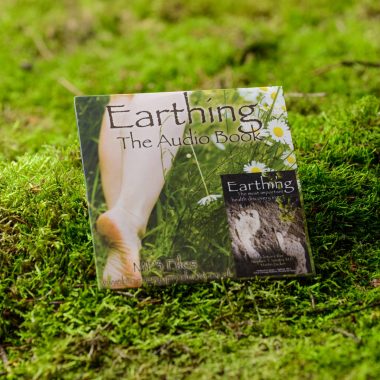 Best Sellers
Earthing: The Most Important Health Discovery Ever? is probably one of the most eye-opening and health supportive books to appear in decades. Earthing introduces the planets powerful, amazing and overlooked natural healing energy and how people anywhere can readily connect to it: by walking barefoot and when not possible using indoor equivalents. The never-before-told story-filled with fascinating research and real-life testimonials-chronicles a discovery of the first magnitude with potential to create a global health revolution Audio CD of the Earthing Book Not a big reader? Why not listen to the book instead of reading it. Our Clint Ober Earthing Book audio CD is the perfect accompaniment for bedtime listening, commuting or those long cross-country drives we all do occasionally. The CD is recorded in an MP3 format so is perfect for listening on your laptop or in the car so you can listen on the go.
Related Products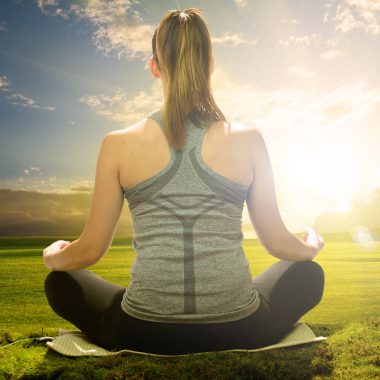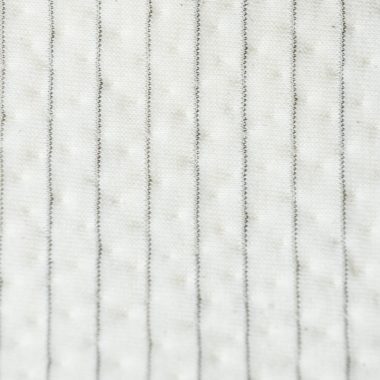 Best Sellers
Plush Pads. Some of our customers have told us how much they want a soft padded grounding mat to sit, kneel, meditate or simply cuddle up with. Well here at Bio Energy Products, we always listen to our customers. Introducing our Plush Pad, made from 100% cotton with a soft silver thread grid interwoven throughout. Our Plush Pad is stuffed with some of the most luxurious filling we can find as has been designed with both your comfort and wellbeing in mind. Plush Pad Features: The solution to daytime and evening grounding, supporting daytime vitality. Really easy to travel with. Made of 100% cotton. Very easy to wash. Soft silver thread grid interwoven throughout to ensure a strong connection. Individual grounding connection. Can be used in conjunction with any of our existing products. Perfect for meditation. Can be used as an animal bed so that your pets can experience earthing too. Further information and sizes below.