>
>
Aches and Pains Package
Aches and Pains Package
Give the gift of Pain Relief.
Our Grounding Patches and Bands are designed to be the last word in targeted grounding and anti-inflammatory treatment. The patches and bands are perfect for dealing with localized issues such as arthritis, sprains and strains, torn muscles, damaged ligaments and aid in the treatment of fractures.
Our Patches are made of medical grade plastic and made to the highest of hygiene standards. The patches are single use and come in a standard pack of 50 units.
This Pain Relief Package Includes:
50 x Patches (with 2 x cables) for targeted healing
2 x Bands (with 2 cables) and splitter
1 x Earthing Book Audio CD
Features of the Patches:
Highly efficient targeted healing.
Can be used anywhere on the body*
Very easy to use.
Provides a generalized grounding effect as well as localized healing.
Can be used in conjunction with other grounding products.
Multiple patches can be used at once and up to 4 patches can be run off a single plug with the use of splitters.
Disposable, so no cleaning or specific care is required.
Starter kits and patch refills are both available
*External use only. Do not use on broken skin.
Features of the Bands:
Can help with arthritis, sports injuries such as sprains, strains and bruising, RSI, Tennis Elbow and more.
Made of a soft, stretchy fabric, so they fit comfortably.
Provides targeted healing as well as a generalized grounding effect.
Fully adjustable with a buckle to change the tightness.
Can be used in conjunction with other grounding products.
Multiple bands can be used at the same time.
Targeted Healing
Sometimes we have acute pain like a headache, a sore back or throbbing arthritis. Tapping into the soothing, stress relieving benefits of grounding can significantly target everyday aches and pains.
Grounding indoors and directly placing the grounding patch or band to the area of the body that hurts or is injured will aid the healing process. If your head aches, try placing a grounding patch where the pain is coming from. If you have menstrual cramps, lie down with a patch on your belly.
Our Grounding Patches and bands are explicitly designed for localized issues to help with arthritis, tennis elbow, respiratory problems and any acute pain.
Grounding for targeted relief is ideal to support specific distressed areas such as ankles and knees after operations and specific regions of pain or inflammation.
Users report that issues in specific areas benefit more quickly from local and direct input using Grounding Patches and Bands. This is because exchange from the earth goes directly to the problem area, rather than being used by other issues en-route to the focal point. Using a grounding patch or band to target issues such as sprained ankles or a particularly nasty cut, is the ideal solution to get you back to your best quickly.
Related Products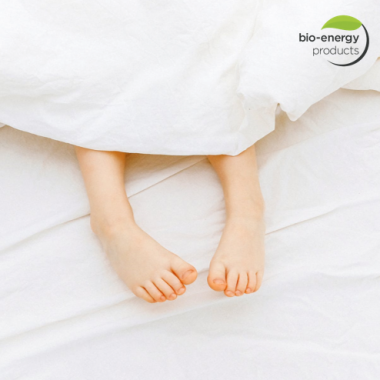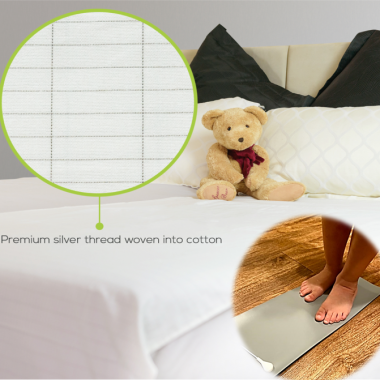 Best Sellers
0 review(s)
Package includes: 1 x Mini Mat 1 x Half Sheet Tablet Time = Grounding Time Nowadays everything we do revolves around technology and the use of cell phones, tablets, laptops and more. The same goes for our children. We're living in a world where there are so many dangerous frequencies that are detrimental to our health, and it's so important, now more than ever, to look out for our little loved ones, as they grow up in this Tech-World we live in. We're introducing a new rule – "sure you can use your tablet to watch a show or play some games. But the one rule is…. your tiny toes have to be on the Grounding Mat!" The solution to daytime and evening grounding, supporting daytime vitality. Easy to use and require no set up apart from plugging in. Unobtrusive, simply place your feet on the mat and you're earthed. Efficient and natural: The feet are the most sensitive part of the body when it comes to earthing. Our foot mats mimic how we would naturally earth ourselves by going barefoot. Super durable so even if a drink gets spilt, or your child decides to be an artist with a...