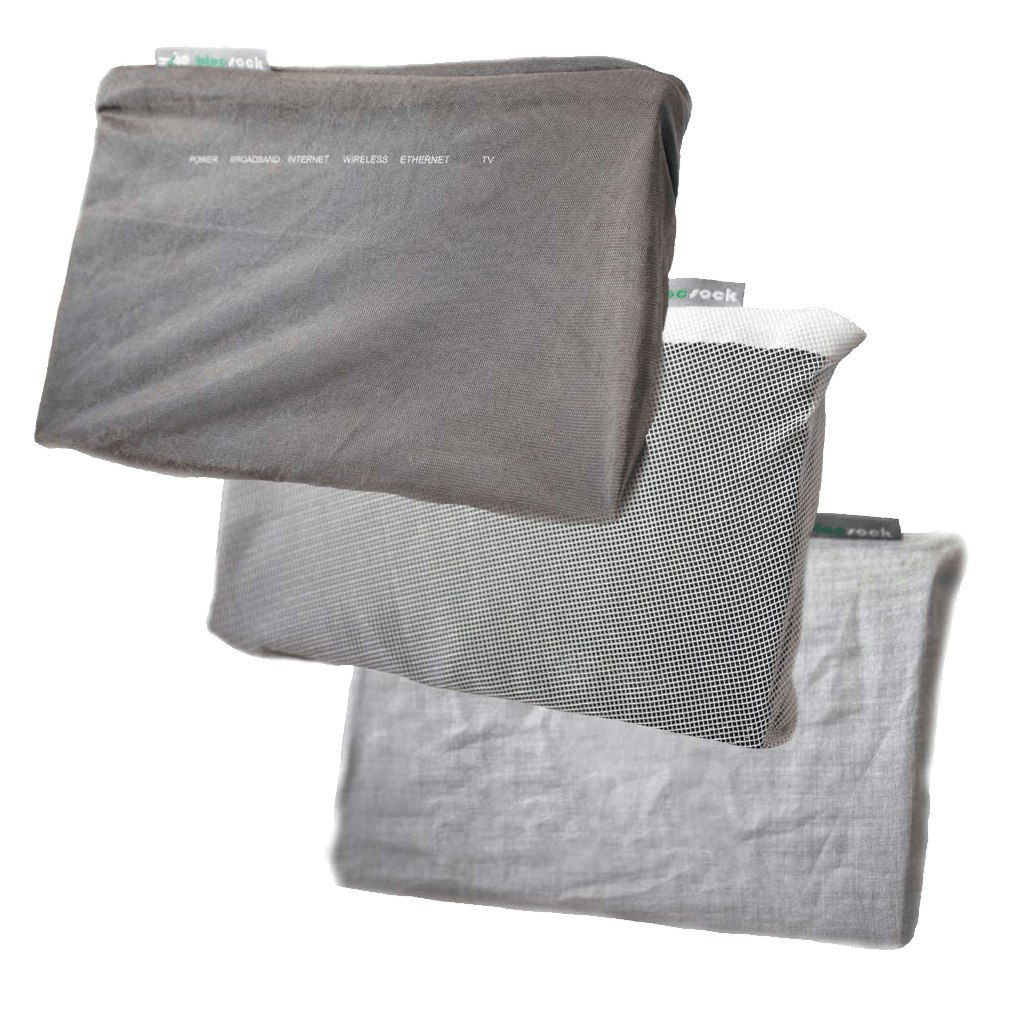 Protecting you and your family from invisible everyday dangers. Stay healthy whilst staying connected!
It's a fact that we are all becoming more and more reliable upon electronic devices in the course of our everyday lives, whether this is your computer at work, your cell phone, your tablet or your home laptop. All of these devices emit radio frequency signals, either Wi-Fi, 4g / 5g or a simple cell phone signal.
These signals have long been thought to be harmful to our health and it seems that more and more often we hear of major health issues being attributed to our dependence on these wireless devices.
If you are serious about achieving and maintaining your best health, there are several steps you can take to minimize the effect EMFs have on you and your family. Check out our EMF Protection Products for a healthier you!
This stunning, easy to assemble four-poster bed canopy is lightweight, portable and will protect you against all harmful EMF's as well as electrical devices and the cabling running behind your walls and under you floors, that all have a detrimental impact on your health. The canopy is made from BlocSilver which offers outstanding shielding properties. Made from breathable fabric for optimum sleeping conditions, the increased silver content will ensure protection against the harshest of waves. Benefits of this EMF Protection Canopy include – Provides the ultimate protection for you and your family – Made from BlocSilver fabric, one of the best protective fabrics available – Easy to wash and maintain – Floor standing making it easily portable – Easy to assemble taking just 15 minutes to put together with no mess or fuss with drilling screws into the ceiling and securing to a wall – Breathable fabric giving you the optimum sleeping condition