>
Grounding Mats and Pads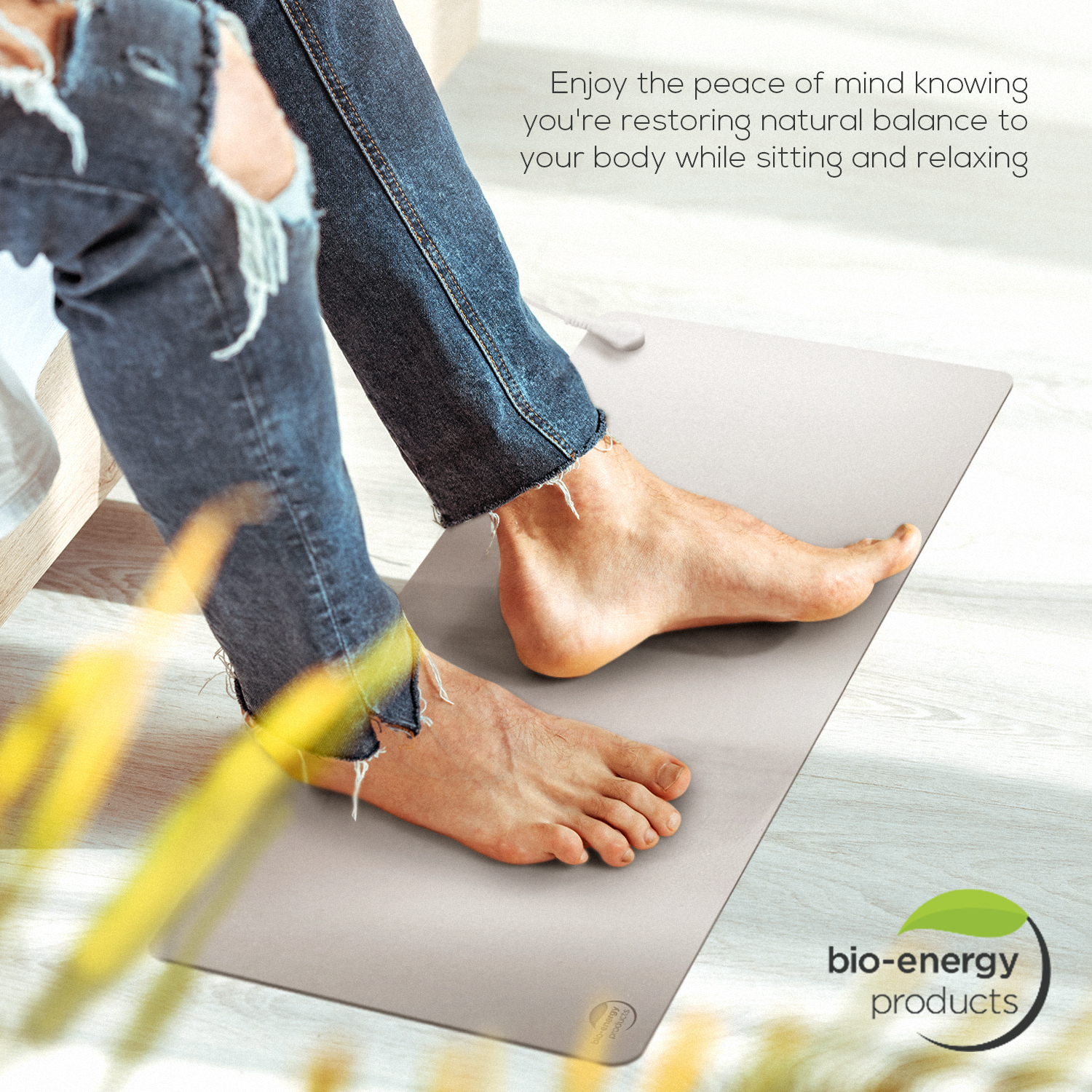 Driving your car, watching television, working in the office, reading a book, or working out?
We offer a variety of products that help with keeping you focused and alert while carrying out your everyday tasks.
Our mats are designed to work by themselves or in conjunction with other grounding products to promote increased vitality, good health and a general feeling of increased wellness.
All of our mats are handmade in our US office using high quality durable rubber, infused with conductive carbon, and provide an easy and discrete way of grounding your entire body.
You cannot add "Grounding Plush Pad Meditation Mat" to the cart because the product is out of stock.
Our best Grounding Package to use Day & Night! Includes: 1 x Universal Half Sheet or Fitted Sheet & Cable 1 x Foot Mat & Cable Our Grounding Foot Mats are the easiest and most flexible way of keeping yourself earthed. It's almost as easy as putting your feet up… Our Half/Travel Sheets are designed to fit easily into a suitcase and travel with you no matter where you go. It is crucial now, more than ever to help boost and support your immune system and earthing can do just that. This small investment in your health will go a long way. Our Mats are made of a high quality rubber infused with conductive carbon. This creates a pleasant feel which is not only nice to touch but easily cleaned. The Foot Mats measure 24" x 10" and come complete with a US cable to get earthed right away. Each of our 100% cotton sheets is interwoven with high quality silver thread. The thread is woven into a grid pattern to ensure an even and strong connection across the entire sheet.