View cart
"Grounding Plush Pad Meditation Mat" has been added to your cart.
Grounding Rods
Introducing our most natural and versatile grounding connection.
There are 2 ways to connect your grounding product, via a plug socket or with a Grounding Rod. Our Grounding Rods provide a simple, easy and natural way of becoming earthed, when going barefoot outside is not an option. Perfect for travelling, camping, and RVing.
The Grounding Rod is the perfect solution for those who choose not to/are unable to use a mains socket connection. The Grounding Rod connects directly with any existing grounding system you have and simply replaces the mains connection in that system.
Features of the Grounding Rod
The most natural and direct way to earth yourself – using less wiring and connections than a standard wall socket and house connection.
Can be used in any country.
Is compatible with all of our products – simply replacing the wall plug.
Perfect for camping, RVing and for those who cannot use a wall socket connection.
Simple and easy to install.
Very hard wearing – Made of high grade aluminium, whilst the cables are made of braided steel with a durable plastic coating. This means the cable can be led outside and withstand the window being gently opened and closed on it.
Highly portable and can be used anywhere that you can get access to bare earth.
The Grounding Rod cable is 43ft long (512 inches). Earth is required below (please note the Grounding Rod will not work in sand or a plant pot). Ideally the earth should be kept slightly damp.
The Grounding Rod is the closest connection possible to the natural barefoot connection. The grounding rod is recommended for electro-sensitives and highly health compromised, who may be subject to electrical "noise" on socket earth connection.
You might also like
High intensity healing for the whole body. Our Recovery Bags combine high intensity healing with a whole body grounding experience. This high intensity level coupled with the generalized effect of the bag is perfect for treating chronic whole body conditions, as well as use by athletes looking to recover from heavy exertion in a short amount of time. Recovery Bag Features: Our Recovery Bags offer the ultimate in high intensity earthing. The bag encloses the entire body and provides a whole body earthing experience. Perfect for the treatment of sports injuries and for speeding up post work-out recovery - Grounding Recovery Bags have been regularly used by Tour-De-France riders to recover between the grueling stages they ride. Can be used for chronic issues and those with severely compromised energy levels* The bag is very flexible in its use, it can be used as a sleeping bag, blanket and also opened out flat as a bed sheet. Further information and sizes below.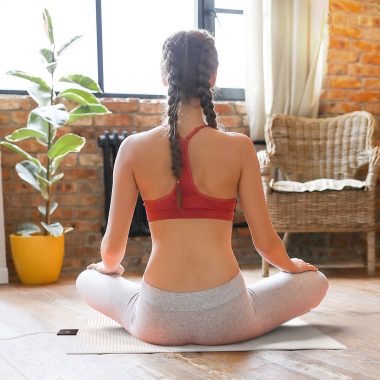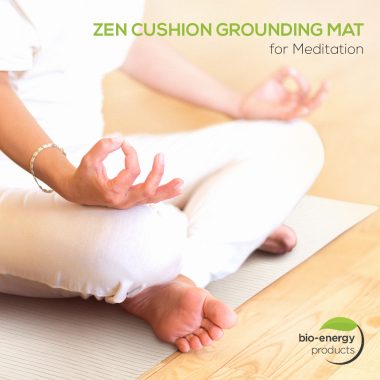 Best Sellers
Plush Pad Meditation Mat. Some of our customers have told us how much they want a soft padded grounding mat to sit, kneel, meditate or simply cuddle up with. Well here at Bio Energy Products, we always listen to our customers. Introducing our Plush Pad Meditation Mat, made from 100% cotton with a soft silver thread grid interwoven throughout. Our Plush Pad Meditation Mat is stuffed with some of the most luxurious filling we can find as has been designed with both your comfort and wellbeing in mind. Plush Pad Meditation Mat Features: The solution to daytime and evening grounding, supporting daytime vitality. Really easy to travel with. Made of 100% cotton. Very easy to wash. Soft silver thread grid interwoven throughout to ensure a strong connection. Individual grounding connection. Can be used in conjunction with any of our existing products. Perfect for meditation. Can be used as an animal bed so that your pets can experience earthing too. Further information and sizes below.
Related Products
Our products are designed with everyday life in mind. We only use high quality copper, aluminium and plastic in our cables and all of our products are designed to work with each other and fit together using a splitter. None of our products should ever carry a mains generated electric current, and you should never need the resistor, but it's there for peace of mind.
All our products are designed to work in tandem with the earth connection found in household wiring. Our Socket Testers will simply and easily show not only if your wall socket is earthed but if both the live and neutral connections are correctly wired. Features of the Socket Tester: Very easy to use - simply plug the tester in and turn the socket on. Easy to read display. Will check the safety and wiring configuration of any socket it is plugged into. Will work Internationally with an earthed travel adapter